Bruce Springsteen Just Wrote An Entire E Street Band Album In Two Weeks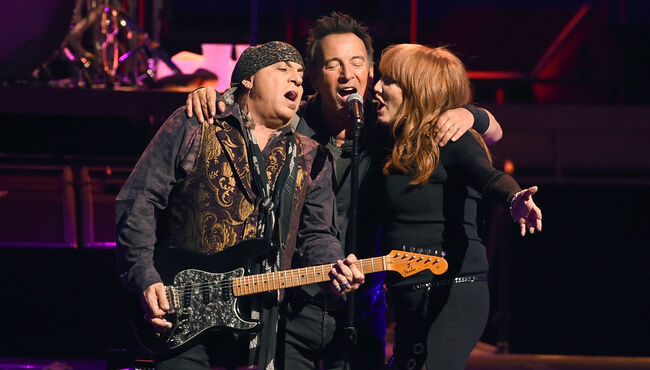 Bruce Springsteen wasn't sure if he'd ever write a new album for The E Street Band, then he started getting ready to announced his upcoming solo album.
Springsteen officially announced his long-in-the-works solo record, Western Stars, late last month. But he tells director Martin Scorcese (via Variety) that just weeks before releasing the album's first single, he received a "visitation" of inspiration and started laying down ideas.
After seven years without writing a note of new music for his longtime band, The Boss says he was wondering if the band's recording career was over.
"And it's a trick every time you do it, you know?" he said of writing E Street Band albums. "But it's a trick that, because of the fact that you can't explain, cannot be self-consciously duplicated. It has to come to you in inspiration."
He says once the ideas started coming, writing was all he could do for a couple of weeks.
"...I wrote almost an album's worth of material for the band. And it came out of just... I mean, I know where it came from, but at the same time, it just came out of almost nowhere," Springsteen continued. "And it was good, you know."
A new Bruce Springsteen & The E Street Band album means fans can be assured of another tour. Springsteen suggested new music was a prerequisite for getting back on the road with the band.
Of course he's been busy with other things in recent years, including the last several tours with the E Street Band, his Tony Award-winning Springsteen on Broadway show, his autobiography and an upcoming movie inspired by his music.
Photo: Getty Images

Ken Dashow
Listen to Ken Dashow everyday on Q104.3 New York's Classic Rock and don't forget about Breakfast With The Beatles every Sunday Morning.
Read more