How Dave Grohl Got His Wallet Back A Decade After Losing It
When Foo Fighters front man Dave Grohl lost his wallet at a gas station during a 1998 cross-country road trip with Taylor Hawkins, he assumed it was lost forever.
The ex-Nirvana drummer misplace his wallet while moving to a new house, so assuming whoever found the wallet didn't steal it, finding its rightful owner would have been pretty difficult.
The front man recently related the story to Jane Kennedy of Australia's Triple M radio.
Foo Fighters struck up a friendship with Pantera while performing at an Ozzfest in the U.K. Drummer Vinnie Paul and guitarist "Dimebag" Darrell subsequently invited the Foos to party with them at their Texas strip club next time they were near Dallas.
Not too long after the Ozzfest gig, Grohl moved from Los Angeles to a place in Virginia. But rather than fly to Virginia and rendezvous with his furniture there, he and Hawkins decided to take the opportunity to go on a "Dumb & Dumber drive across America" road trip.
"We were routing our trip around, like, where our friends live and where the strip clubs are," Grohl laughs.
Grohl and Hawkins made their first fuel stop in Barstow, California, to get gas and then continued on to a hotel in Phoenix, Arizona, where Grohl realized that night that he misplaced his wallet. Grohl had his accountant FedEx him a credit card, so he could make it to Virginia. They continued to The Club House in Dallas — an 800-mile detour, as Grohl tells is.
But the night of debauchery didn't go as planned.
"[The security guard is] like, 'I can't let you in unless you got ID,'" Grohl recalls. "'But we're friends with Pantera. He's like, 'Everybody's friends with Pantera.' We didn't get in! We didn't f---ing get in!'"
Years later — at least 10, adds Hawkins — Grohl was visiting a surf shop in Oxnard, California.
"I was buying something and the girl at the counter says, 'Are you Dave Grohl?' I said, 'Yeah.'"
"And she said, 'Did you lose your wallet in Barstow in 1998? And I said, 'Yeah!' She goes, 'That was my parents' gas station.' I'm like, 'You're kidding me!' She goes, 'No, they still have your wallet.'"
"I gave her my address and she sent me the wallet with f---ing everything in it from 1998. The end!"
The Foo Fighters are taking it easy in 2019 with just a handful of gigs on their calendar. Get all their tour dates here.
Photo: Getty Images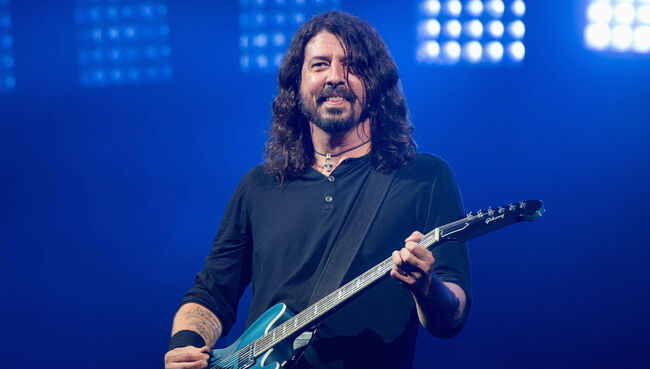 Ken Dashow
Listen to Ken Dashow everyday on Q104.3 New York's Classic Rock and don't forget about Breakfast With The Beatles every Sunday Morning.
Read more