Paul McCartney Just Released a Song Called "Fuh You"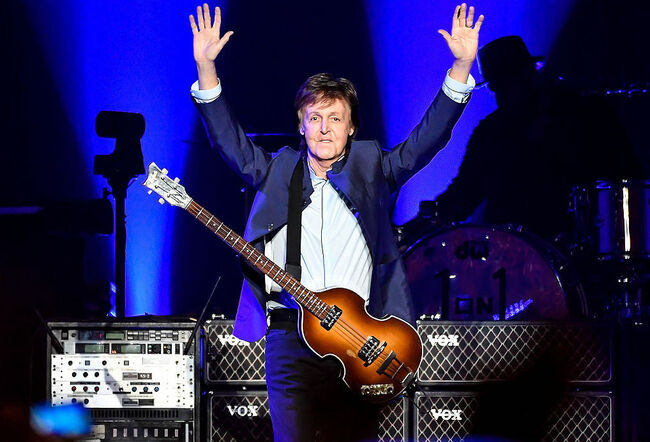 Paul McCartney may be 76 years old, but he's still got a libido. And a pretty insatiable one from the sound of his latest single, "Fuh You."
The jangly new tune is catchy (once you get over the fact that somebody's grandfather is declaring "I just wanna fuh youuuu") and was produced by Ryan Tedder (U2, Adele, Ed Sheeran, Taylor Swift, Ariana Grande).
Here's what McCartney has to say about the track:
With this one I was in the studio with Ryan Tedder whereas the rest of the album has been made with Greg Kurstin… We were just thinking of ideas and little pieces of melody and chords and the song just came together bit by bit. And then I would try and make some kind of sense of the story. So it was like 'Come on baby now. Talk about yourself. Tell the truth, let me get to know you' and basically I wanna know how you feel, you make me wanna go out and steal. I just want it for you. So that was the basic idea and it developed from there… sort of a love song, but a raunchy love song. There you go—fuh you.
Listen to the raunchy love song below.
"Fuh You" is the third single off the former Beatle's upcoming album Egypt Station, which is slated to come out September 7. McCartney also recently announced a slew of tour dates to support the album release this fall. Here's to hoping he announces a full tour!
Photo: Getty Images